Do you want to work at Julia Grace Salon?
Julia Grace is a full-service salon company.
We strive for the ultimate guest experience.
Applicants must enjoy and excel at sales offerings and have a charismatic, friendly personality.
We are a career salon. If your passion is in the salon industry, we would like to meet you.
We encourage you to look through our website to see if we are the right culture for you.
Please send your resume to
email hidden; JavaScript is required

or fill out our application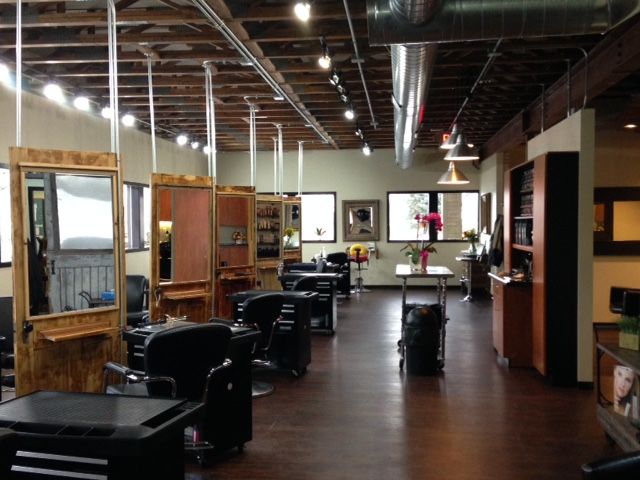 Associate Program
Our Associate Program is a 25-34-week comprehensive hands-on experience that provides training in the areas of technical skills, guest handling, and business building. Our Associates work with one dedicated service provider to grow into a skilled technician. Like our service providers, our Associate Program has a performance based level system. There are 4 levels. Each level has specific skill set that is the focus of training for that level only. With each level jump, there is a raise in hourly wage and the opportunity to move up to the next level. The salon provides an environment for growth, learning and support. It is our commitment that every associate graduate from our program with seamless transition from associate to stylist with the skills necessary for success in our industry. We pride ourselves with the culture of honesty, integrity, trust and friendship. We are always on the lookout for potential associates. We are looking for individuals with passion, eagerness to learn and willingness to be trained and coached.
Multi-Level Pricing:
Our salon offers levels of pricing. We refer to the demographics of our community to set pricing. Our service providers are placed in the levels based on demand of their time. This ensures that each service provider earns promotions through guest retention, referrals and retail.
Scheduling:
We believe in a quality of life. We designed an innovative work schedule to accommodate our employee's physical and emotional well-being. We call it smart scheduling. We consider full time 32 hours and schedule our employees on four 6-hour shifts, and one 8-hour shift per week. We believe working 6-hour shifts promotes healthier work and lifestyles.
Our Philosophy:
Julia Grace believes in growing people for a living. We accomplish this by providing our employees the tools and parameters to grow.
Our Company Vision is "A True Service Experience." We know when our employees feel secure and have complete understanding of where they are and where they are going, they are free to provide exceptional customer service.
Not Just a Job; a Career:
Vacation Benefits
Insurance
Education Benefits
In-House Education
Mentoring and Coaching
Stock Options