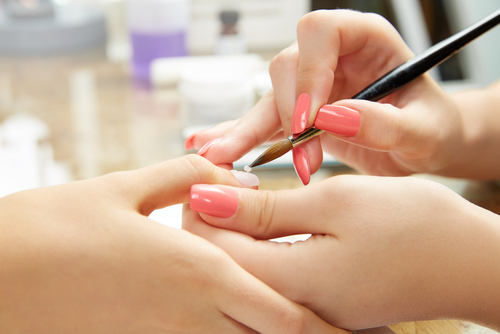 Julia Grace Salon features a full range of professional-quality hand and nail products from OPI and Creative Nail Design to improve the condition of your hands, feet, nails and cuticles. CND and OPI are industry leaders when it comes to nail lacquer and gel-polish hybrids.
With ground-breaking technology, these gel-polish hybrids apply easily, dry quickly, and last up to 14 days. When it's time to change colors, it's simple to remove in-salon or at home.
Treat yourself to a relaxing spa manicure or pedicure with OPI polish, OPI Gel Polish, or CND Shellac. Don't have time for the entire service? Go for an express version to get in, get polished, and get on your way.
Our spa manicures and pedicures feature a relaxing soak, followed by an exfoliating scrub to freshen your skin. An invigorating masque refreshes dry skin, while the foot or hand massage with hydrating lotion leaves you wanting more.
The express version doesn't include the masque or scrub, but don't worry! You will still leave with gorgeous nails (and we couldn't let you leave without that relaxing hand or foot massage).